Lubbock Arts Festival, 2023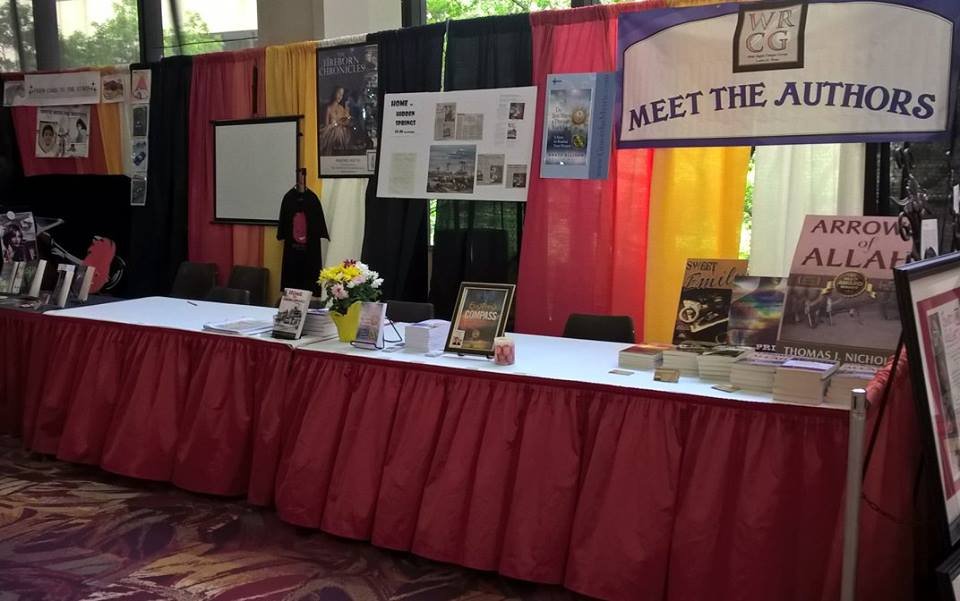 The 2023 Lubbock Arts Festival will be held Saturday April 15, 2023. 10am-6pm, and Sunday, April 16, 2023 12pm-5pm, at the Lubbock Memorial Civic Center, 1501 Mac Davis Lane.
The theme of the 45th Annual Lubbock Arts Festival is  "The Beat Goes On!" – celebrating music in all its various forms. We will have a World Music stage, special concerts with different genres of music, strolling musicians and an instrument petting zoo. We encourage you to decorate your booth and have art projects with this theme.

Booths are made of pipe & drape. Booths are not allowed to play music or have audio with their looping video, so volume must remain off.
We will be in the Pedestrian Walkway (Children's Area).
We are provided 8'x2.5′ tables which we add a second table behind them to allow for a deeper space to display our books. This also gives our authors more distance from the customers as an added Covid protection. Authors with more books will probably be allotted half a table apiece and those with one or two books may be placed three to a table.
This year, as last year, all art projects for the children are asked to be handed out to the children to take home and  complete. Booth projects cannot involve sharing supplies and performance activities like "photo ops" must ensure proper social distancing and disinfecting of touched services.  Usually, we have hosted a "Write With The Writer" class which gives each child a hand made booklet and walks them through the "Who, What, Where, When, How, Why" steps for writing a story, but we cannot do that again because of the close proximity and shared pencils.  So they specifically allowed us the extra 10 feet and asked us not to provide a class. Instead, some of our authors went through our books and compiled/printed up a small booklet of writer's prompts for them to take home and write from. We again provided them with the little 8 page booklets I made.
If anyone has any ideas for this year, feel free to let me know. Something in keeping with the "The Beat Goes On" theme would be nice. Picture pages, either in addition to prompt or alone, could work. Several different types of classes can be handed out, but remember that this will be for an undetermined number of kids and printing is a factor for both cost and time involved.
The event will be following health and safety measures including enhanced sanitation. They will monitor how the pandemic is progressing and no later than 30 days before the Arts Festival they will determine whether or not additional safety measures will be required and notify us, if applicable.
Anyone who wants to attend and help direct traffic to genres at the booth, or hand out kid stop prompts(?), this is a real opportunity to see how different authors set up their tables, pitch their books, what types of signs they use, how to handle a large moving crowd, etc. and you get in free and will be that much more prepared for your own book signings in the future.
The WRCG Arts Festival project is intended to help our authors sell/promote their books. Our members who aren't published yet, are able to learn and become accustomed to the business of selling what they've created. And our group gives back to the community through our Kids.
Thanks,
Mary.