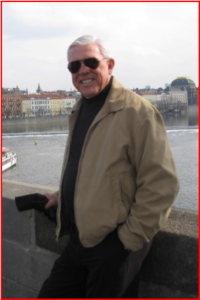 THOMAS J. NICHOLS
Chief Thomas J. (Tom) Nichols' career spanned fifty years of the criminal justice system. With assignments ranging from Patrol Officer to Vice and Organized Crime; from Canine to Helicopters; from Planning and Research to the transformation of municipal policing; to Executive Protection for Presidents and Prime Ministers; and with twenty-nine years at the rank of Chief in Arizona and Texas, Tom has pursued his chosen profession from one extreme to the other.
Tom's writing career of novels and screenplays brought together his previous experience into a new world of producers and publishers.
Tom's books have been published, and he has written or co-written several screenplays.
Books by Thomas J. Nichols